There is much debate over the diagnosis of Attention Deficit Hyperactive Disorder aka ADHD and the legitimacy of it. The common phrase that everyone likes to say is "oh don't worry its not you, its my ADHD" or "c'mon this is taking too long my ADHD is kicking in". All joking aside, research has shown that there is concrete linkages between ADHD and other mental illnesses. Today in an article by Connie K. Ho on Redorbit.com titled
, Risk of Self-Injury and Suicide Attempts for Girls with ADHD,
she reports that there is a link between ADHD and self-injurious and suicidal behavior in girls. She reported that a study was done at the
"UC Berkeley showed that these girls tend to internalize their feelings of inadequacy and their struggles with the disorder. As a result, they are two times more likely to harm themselves and three times more likely to commit suicide than their peers".
While this is really astonishing, two questions come to mind when reading this....Is it because they have this disorder and then they felt inadequate or do they feel inadequate to begin with and this reinforces those feelings? What I like to call the Chicken or Egg phenomena.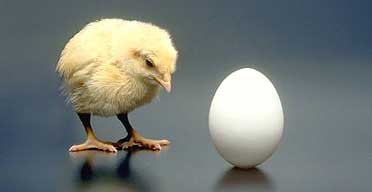 Good question right? (Thank you inner monologue) I am not sure that there is a right answer, but if you think its the former that, disorder+inadequacy= self-injures behavior, than you might believe get the child the right treatment and you will see a confident child in 6 months. If you think its the latter, inadequacy+disorder=self injures behavior, than you might believe that no matter the disorder the child will have negative self-worth and self-esteem having this label exacerbates an already existing problem which will effect her for years and years to come.
Again don't have the right answer....
With all types of mental illnesses you get different prognosis and outcomes depending on a lot of variables. While I believe there is much validity to that research article, I question the participants mental health before being given the ADHD diagnosis and other factors such as, parental involvement, social skills, and stressors that the child may have been incurred or exposed to.
Agree? Disagree? Let us know.